XLCR is an "abbreviation" for the word excelsior which roughly translated from Latin means, "beyond lofty." XLCR Development is the evolution of more than a decade of experiences, projects and ideas involving a wide range of web, software and hardware technologies.
Currently we specialize in WordPress, LAMP programming and social media management. We offer website and application hosting as well as website maintenance, design and development.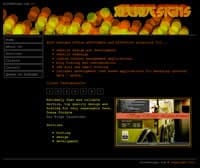 The idea for XLCR began in Silverthorne, CO around 1998 as some notes and sketches for a logo. Though it wasn't till early 2001 that XLCR Designs was created and began designing and developing websites for small businesses through word of mouth references from friends and colleagues. Then in February of 2008 XLCR Designs transformed into XLCR Development on a snowy day in Breckenridge, CO after a fine powder day.
XLCR collaborates with a number of different agencies and individuals to accomplish a variety of different projects.